With a focus on air conditioning, our maintenance program inspects, services, repairs, and provides replacements for building infrastructure systems.
There are two parts to the program: a yearly subscription for preventive maintenance and individual contracts for on-the-spot maintenance.
In order to protect customers from unexpected damages from accidents and breakdowns, we emphasize scheduled preventive maintenance throughout the year while striving to improve technological capabilities.
Our advanced preventive maintenance practices are enhanced by: 1) Proactive cultivation of our young technicians through internal training and encouraging them to obtain official qualifications, and 2) As an independent enterprise, working with equipment and facilities freely without the constraint of a specific manufacturer's equipment and technologies.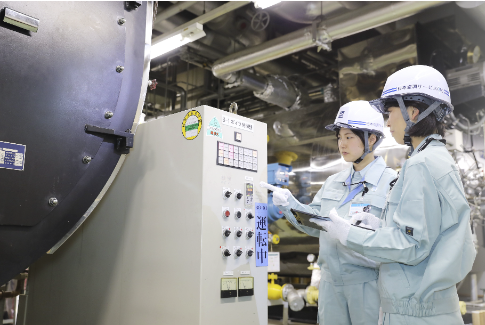 We keep building facilities running smoothly and efficiently through a combination of service maintenance and daily management practices.
Most facilities today are computer automated, and proper management requires comprehensive knowledge and the capacity for coordinated technical control.
With preventive maintenance in mind, we assign in-house technicians with official qualifications to the buildings we manage to conduct inspections and servicing.
In our day-to-day maintenance and management activities, we continually promote improvements that conform to ISO methods in always providing top quality service.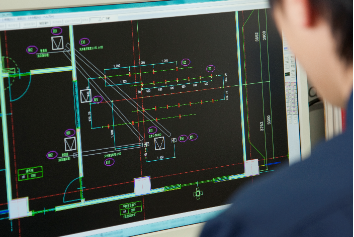 In areas like air conditioning, water supply and drainage, and sanitation equipment, our facility construction department creates plans that follow the requirements of the infrastructure already in place. We provide the necessary machinery and materials and carry out all work while thoroughly managing quality, time, safety, and costs.
In the case of building renewal, we both construct new facilities and renovate established ones. Our primary focus, however, is on renovation.
Putting to use the knowhow developed through our maintenance services, we offer proposals in line with customer requirements that are based on accumulated data and the particulars of the facility.
Our customers appreciate that, as an independent enterprise, we are not limited to particular manufacturers and can find the right equipment from a wide range of market sources.