To Our Shareholders and Investors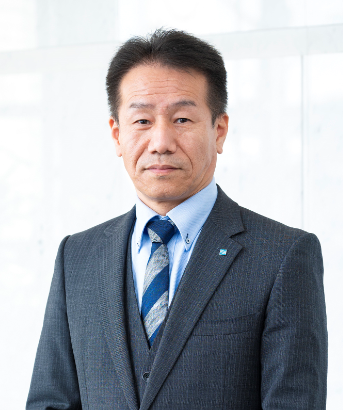 We would like to take this chance to thank you for your continued support.
We recognize that one of our primary business challenges is to return shareholder profits. So while enhancing internal reserves to strengthen our business foundation, we devote ourselves to determining how profits will be distributed.
With regard to our Group's basic policy of profit redistribution, the 2019 Five-Year Mid-Term Management Plan we established in 2019, set out our intention to maintain a consolidated dividend payout ratio of 50%, thus improving returns to all shareholders.
For FY03/2019, we paid an interim dividend of ¥11.5 per share. And the year-end dividend, after a comprehensive consideration of performance for the year ending March 2019, the most recent dividend forecast of ¥11.5 per share increased by ¥3 to ¥14.5. As a result, we declared a total annual dividend of ¥26.0 (a consolidated dividend payout ratio of 50.9%).
For FY03/2020, we paid an interim dividend of ¥12.5 per share, year-end dividends are also projected to be ¥12.5 per share, meaning a prospective annual dividend of ¥25.0 per share (a consolidated payout ratio of 50.1%).
2015.3
2016.3
2017.3
2018.3
2019.3
2020.3
(Forecast)
Interim Dividends (Yen)
5.00
7.50
10.00
11.00
11.50
12.50
Year-end Dividends (Yen)
7.50
7.50
12.00
12.00
14.50
12.50
Total (Yen)
12.50
15.00
22.00
23.00
26.00
25.00
* On April 1, 2014 and April 1, 2016 a common stock split of 2-for-1 came into effect.
* For dividends before March 2016, the recorded values are adjusted to reflect stock split above.
We will continue to adopt a sound management approach so that shareholders and investors will invest with peace of mind. Further, through improved investor relations, we will seek sympathetic investors with an understanding of our management philosophy and corporate culture.

President and Representative Director
Nippon Air Conditioning Services Co., Ltd.